Avocado and Egg Salad Sandwich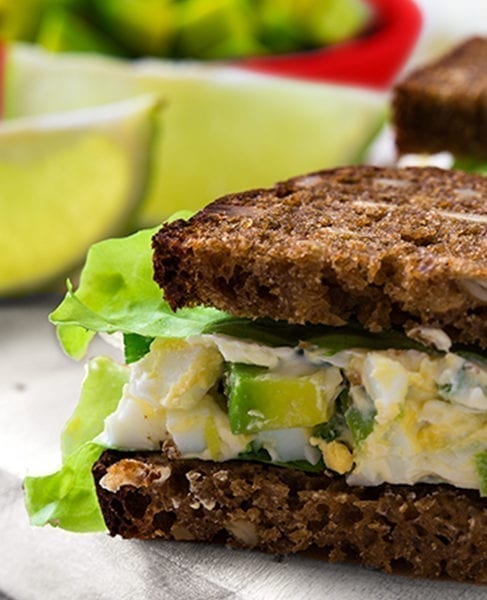 A smash hit! Giving PB&J a run for its money, this satisfying sandwich features a fresh take on egg salad – with hard-boiled eggs & creamy avocado placed between low-carb seven grain bread. It's one mash-up you won't want to miss.
1

Serving

7 min

Prep Time

7 min

Total Time
Directions
Chop the eggs and avocado and place into a mixing bowl.
Add red peppers and spice and mix thoroughly.
Evenly spread egg and avocado mash onto the slice of bread and top with slice of cheese and other slice of bread.
Cut in half and serve immediately.
Ingredients
2 large eggs, hard boiled
½ medium avocado
3 oz roasted red peppers
1 1/2 teaspoon garlic and herb spice
2 slices low carb 7 grain bread
1 oz. slice of pepper jack cheese