Baked Pork Chops with Green Beans and Potatoes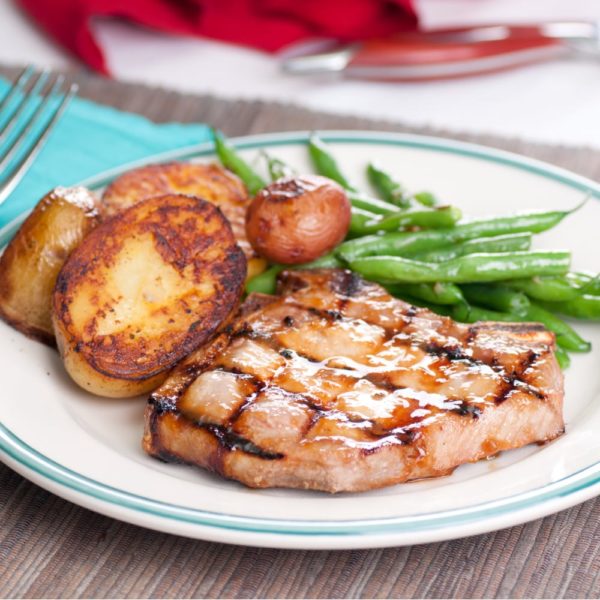 4

Servings

Prep Time

Total Time
Directions
Preheat an oven to 400 F. Lightly grease a baking sheet.
Rub each pork chop with olive oil.
In a small bowl mix together salt, pepper, paprika, and onion powder. Season all sides of the pork chop with this mix. Place seasoned pork chops onto the prepared baking sheet.
Bake in the preheated oven for 15 to 20 minutes, or until pork chops reach an internal temperature of 145 F.
Serve with baked potato wedges and steamed green beans.
Ingredients
4 boneless pork chops
2 tbsp extra virgin olive oil
2 tsp kosher salt
1 tsp ground black pepper
1 tsp smoked paprika
1 tsp onion powder
2 lbs. green beans
4 russet potatoes, chopped