Broccoli & Cheddar Egg Muffins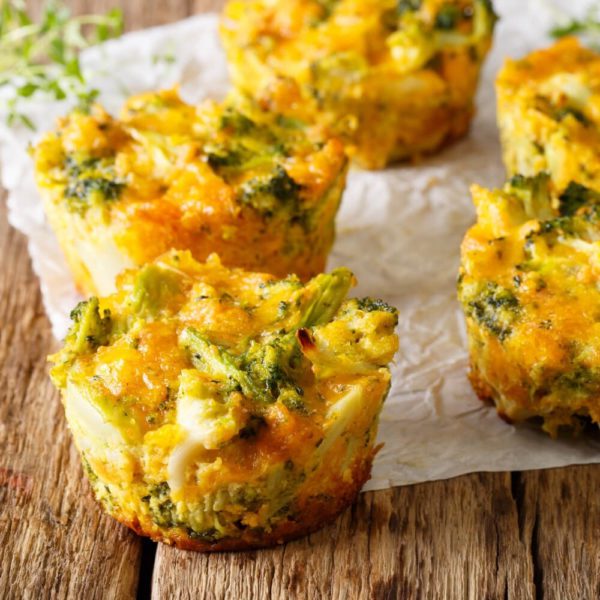 This recipe for broccoli and cheddar cheese egg muffins is an easy grab and go option for busy mornings. Enjoy three muffins for a mini meal, or two for a snack!
12

Servings

Prep Time

Total Time
Directions
Preheat oven to 400F.
Chop the broccoli into small pieces.
Put the canola oil and broccoli in a pan over medium-high heat.
Sauté the broccoli for about 5 – 7 minutes, or until softened.
Remove from heat and set aside.
In a large bowl, whisk together the eggs, egg whites, milk, garlic powder, sea salt, and pepper.
Add in the cheddar and broccoli.
Mix until combined.
Distribute the egg mixture evenly into 12 lined muffin tins.
Bake in the oven for 20 minutes. If you want the tops to be more golden brown, broil on high for 2 minutes, then remove.
Cool on a rack and store in an airtight container in the fridge until you're ready to enjoy.
Ingredients
1 head of broccoli, chopped
1 tbsp canola oil
4 whole large eggs
2 large egg whites
1/2 cup fat free milk
1 tsp garlic powder
1/4 tsp sea salt
1/4 tsp ground pepper
1 cup reduced fat shredded cheddar cheese