Bacon-Wrapped Chicken Bites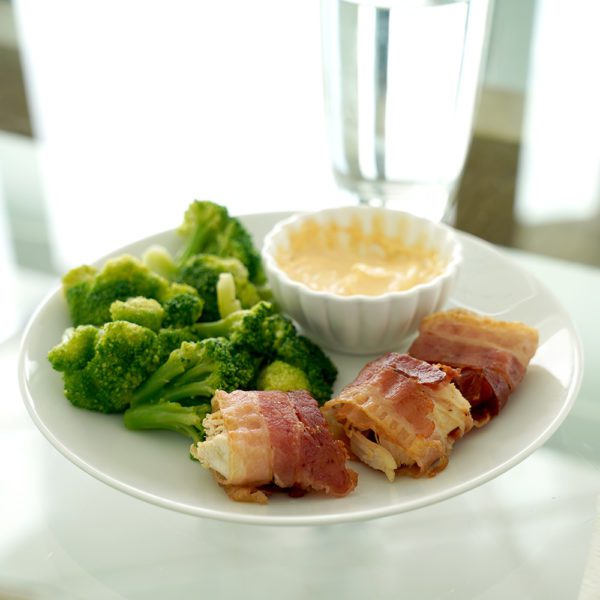 Bacon makes everything better. These bite-sized, bacon-wrapped chicken delights are the perfect low-carb meal when cravings strike.
Enjoy for a delicious lunch or dinner as part of the standard SlimFast Plan or if you're following SlimFast Keto!
4

Servings

15 min

Prep Time

25 min

Total Time
Directions
Cut the bacon in half to make 12 strips.
Cube the chicken into 12 bite-sized pieces and chop the green onion into 2" pieces.
Place a chicken cube and green onion piece onto the end of one bacon strip and roll the bacon tightly wrapping the contents.
Cook on a lightly oiled pan on medium heat for about 10 minutes, flipping occasionally.
Serve with mayonnaise mixed with hot sauce, and a side of steamed broccoli.
Ingredients
6 strips of bacon
12 oz. chicken breast
8 stalks green onion
8 tbsp mayonnaise
4 tsp hot sauce
1 head of broccoli, steamed