Baked Salmon with Lemon Butter and Steamed Asparagus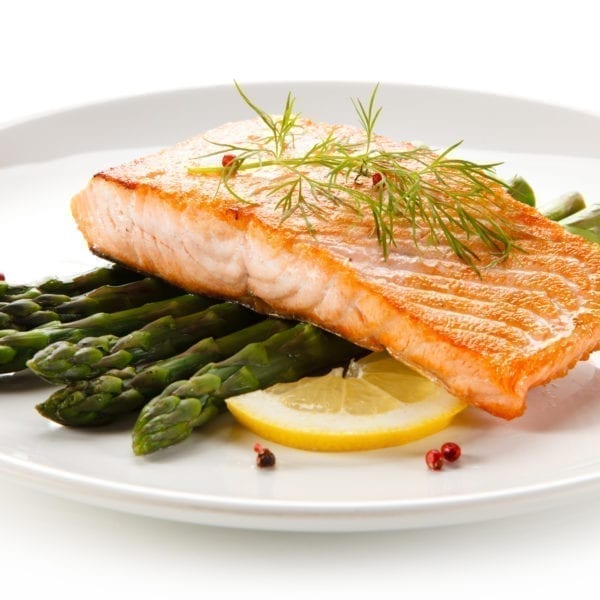 Served with steamed asparagus, this delicious salmon dish features a savory lemon-and-butter sauce plus boundless health benefits courtesy of it's Omega-3s.
Enjoy for a delicious lunch or dinner as part of the standard SlimFast Plan or if you're following SlimFast Keto!
4

Servings

5 min

Prep Time

35 min

Total Time
Directions
Preheat oven to 400 F. Grease small baking dish with olive oil.
Place the salmon, skin-side down, in the dish. Season with sea salt and pepper.
Arrange slices of lemon on top of the salmon.
Arrange butter over lemon slices. Bake on middle rack of oven for 20-30 minutes, or until the salmon flakes easily with a fork.
Serve with 1 cup of steamed asparagus.
Ingredients
1 ½ tbsp olive oil
1 ½ lbs. salmon filets
8 tbsp butter
4 cups asparagus
12 slices of lemon
salt and ground black pepper, to taste