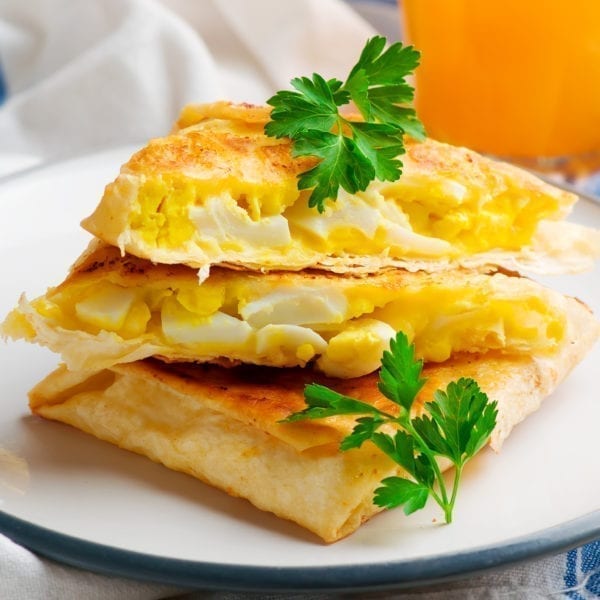 Trade in those old breakfast sandwiches with a better-for-you breakfast pocket. Made with almond flour, it's flaky crust is delightfully low-carb. (SlimFast Tip: make ahead and save for the week.)
Enjoy for breakfast as part of the standard SlimFast Plan or if you're following SlimFast Keto!
1

Serving

5 min

Prep Time

25 min

Total Time
Directions
Preheat oven to 400 F.
Melt the shredded mozzarella and add in the almond flour.
Stir well until combined before rolling the dough out between 2 sheets of parchment paper.
Scramble eggs in the butter and lay them with the cooked bacon slices along the center of the dough.
Fold the dough over itself and seal the seam by pinching the edges.
Bake for 20 minutes or until golden brown and enjoy.
Ingredients
½ cup mozzarella, shredded
2 ½ tbsp almond flour
1 large egg
1 tbsp unsalted butter
1 ½ slices bacon