Cheddar Cheese and Mushroom Omelet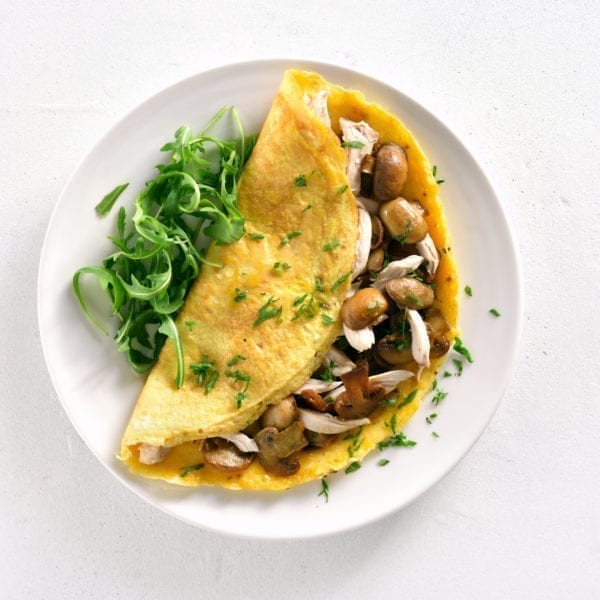 Super filling and perfect for all of your favorite toppings, omelets are always a wise choice on a low-carb diet. This protein-packed version suggests stringy cheddar and mushrooms.
Enjoy for breakfast as part of the standard SlimFast Plan or if you're following SlimFast Keto!
4

Servings

3 min

Prep Time

8 min

Total Time
Directions
Melt 8 tbsp butter in a large skillet over medium heat.
Cook chopped mushroom until soft. Remove from heat and set aside.
Whisk eggs in a bowl; pour into skillet.
Cook until egg starts to look dry. Add mushrooms and cheese.
Fold sides of egg toward the middle and wait for cheese to melt. Cut into 4 and serve immediately.
Ingredients
8 tbsp butter
2 cups mushrooms, chopped
12 large eggs
4 oz cheddar cheese, shredded