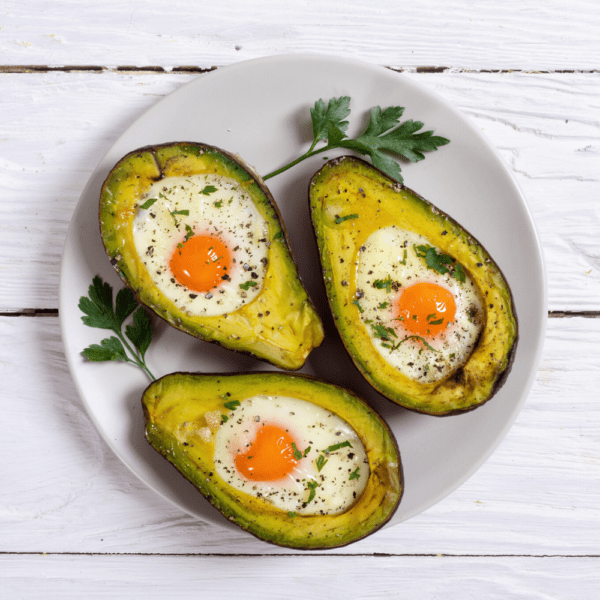 Serve this combination of delicious creamy avocado with bacon and parmesan cheese at your next brunch!
4

Servings

Prep Time

Total Time
Directions
Cut the avocado in half and remove the pit. Place the halves face up on a muffin tin so they won't tip over. If the pit is small, scoop out a bit of avocado to make the hole deeper before adding the egg.
Pour a beaten egg into each hole (one egg fills two halves). Sprinkle with grated cheese, garlic powder, salt, and pepper.
Bake at 375° F for 15 to 20 minutes or until desired egg hardness.
Serve with 3 slices of bacon and fruit salad.
Ingredients
4 avocados
4 large eggs
5 tbsp parmesan cheese, grated
2 tsp garlic powder
1/2 tsp ground black pepper
1/2 tsp salt
12 slices bacon
4 cups fruit salad