Pan Seared Sirloin with Warm Vinaigrette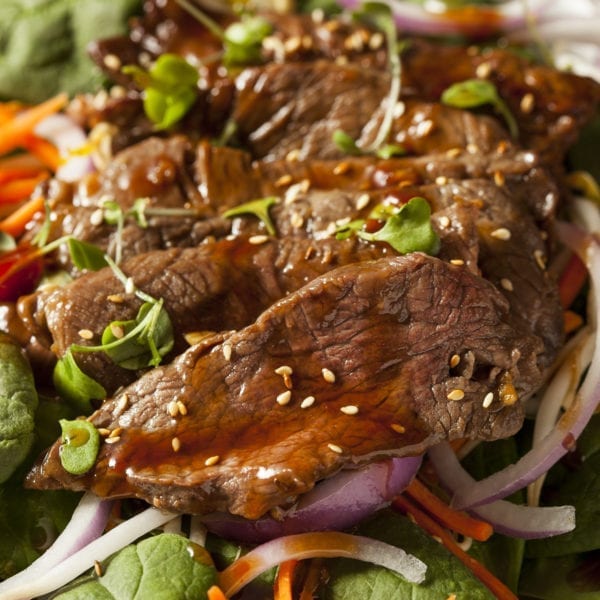 Turn your kitchen into the best steak house in town. A little butter substitute adds richness and keeps the beef moist and juicy without adding fat. The warm vinaigrette ties this savory dish together.
4

Servings

10 min

Prep Time

25 min

Total Time
Directions
Melt 1 tbsp light butter substitute spread in large nonstick skillet over medium-high heat and cook steak, turning once, until desired doneness. Remove steak and thinly slice.
Melt remaining light butter substitute spread in same skillet and cook shallots, stirring occasionally, 4 minutes. Add wine and broth. Bring to a boil over high heat. Reduce heat to low and simmer, stirring occasionally, 5 minutes.
Arrange sliced steak on serving platter, then drizzle with vinaigrette. Sprinkle, if desired, with freshly ground black pepper.
Serve with broccoli and roasted potatoes.
Ingredients
2 tbsp light butter substitute spread
1 lb lean top sirloin steak, trimmed
2 large shallots, chopped (about 1 cup)
1/2 cup dry red wine
1/2 cup fat free reduced sodium beef broth
4 cups broccoli, steamed
4 small potatoes, roasted